Instant Download through Paypal: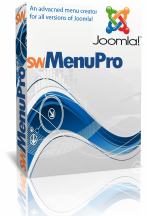 For a limited time swMenuPro is available for just $30AUD and All swMenuPro purchasers get free new releases and updates for life.
To instantly download swMenuPro after purchasing with Paypal, please use the "Buy Now!" module located on the right side.
Select your preferred payment currency.
Click "Buy Now" and then complete the payment process on the paypal screens.
If you are logged in now then your account will gain immediate access to all the swMenuPro files.  If you are not logged in now then an email will automatically be sent to your Paypal email address containing a link and download instructions.

If you experience difficulties or cannot use paypal then please use the contact form on this site to arrange alternative payment and program delivery.